2009 Pinot Noir
Library Wine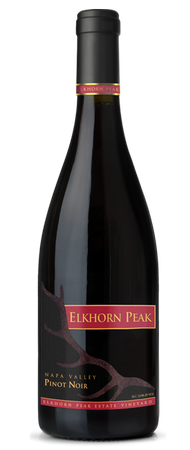 Our 2009 Estate Grown Pinot Noir is aging exceptionally well. With only a few cases left in our cellar, get it now before it's gone for good. We recommend tasting alongside our current Pinot Noir release for a vertical tasting experience that with enchant and delight the Pinot Noir enthusiast.
VINTAGE NOTES:
The 2009 growing season was ideal. The year began as an average winter in Napa Valley, with rains well into March. Budbreak came 2 weeks late, on March 30th. Mild weather carried through the entire growing season. Mild year-round weather meant the grapes experienced slow maturity, which led to great flavors. Harvest spanned the first 2 weeks in September because some blocks reached optimal sugar levels ahead of others. We harvested a total of 16 tons. Quantity and quality were great in 2009, which is to be expected from an almost-perfect growing season.
TASTING NOTES:
It's amazing how much life is still in this bottle! Ripe black cherry, creamy vanilla and sweet wood on the nose. Ripe black cherry continues onto the palate, with notes of pepper, earth, and leather. Unbelievably silky finish, with vanilla and spice. The color is a rich garnet - a very beautiful wine to enjoy right now; time has done wonderful things to our 2009 Pinot Noir.
Retail Price: $52.00
Case Price (12 bottles): $624.00
Club Member Price: $44.20
Club Member Case Price (12 bottles): $530.40
Join the Elkhorn Peak Wine Club and enjoy savings on Elkhorn Peak purchases! Sign up here.