2015 Pinot Noir
Library Wine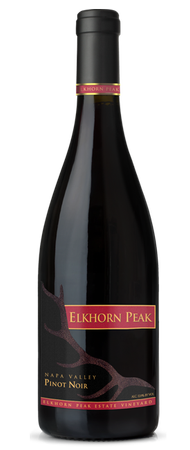 Our 2015 Estate Grown Pinot Noir is aging exceptionally well. With only a few cases left in our cellar, get it now before it's gone for good. We recommend tasting alongside our current Pinot Noir release for a vertical tasting experience that with enchant and delight the Pinot Noir enthusiast.
VINTAGE NOTES:
When we think of the 2015 growing season, we think of the drought. The four-year period between fall 2011 and fall 2015 was the driest since record keeping began in California in 1895. High temperatures worsened its effects, with 2014 and 2015 being the two hottest years in the state's recorded history. The 2015 growing season began with the driest January in California's history, and certainly the driest season we've experienced growing Pinot Noir in Napa Valley. No rain in January lead to budbreak on February 15th – one month early; the earliest budbreak in our vineyard's history. An early budbreak meant that we experienced an early bloom, and a very early harvest. Harvest came early on August 24th. Because of the drought, berries were smaller than usual but packed with color and flavor. Quality was certainly there, but crop size was tiny – a mere 9 tons.
TASTING NOTES:
The 2015 Pinot Noir is refined and classic. On the nose ripe plum, pomegranate, and bright red cherry. The wine is rich in the mouth and creamy on the palate with flavors of cherry and blackberry spice. Vanilla oak rounds out the palate leaving you with a delicious, lingering richness.
AWARDS:
GOLD medal, 2017 San Francisco Wine Competition.
Retail Price: $56.00
Case Price (12 bottles): $672.00
Club Member Price: $47.60
Club Member Case Price (12 bottles): $571.20
Join the Elkhorn Peak Wine Club and enjoy savings on Elkhorn Peak purchases! Sign up here.
Product Reviews