2018 Chardonnay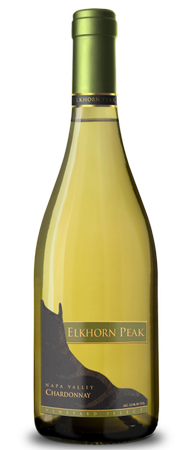 COMPOSITION: 100% Chardonnay
APPELLATION: Napa Valley
TA: 5.57 g/L
pH: 3.58
ALCOHOL: 14.2%
AGING: 12 months American Oak barrels
PRODUCTION: 280 cases
VINTAGE NOTES:
The 2018 growing season will be remembered as a near picture-perfect growing season. Budbreak began in late February, right on time. Spring was mild, creating a nice, even fruit set. Summer came on gradually, and temperatures remained steady and warm throughout the growing season without any significant heat spikes. Fall was just as mild as spring and summer, with plenty of sun and moderate heat. Moderate fall temperatures allowed the fruit mature slowly, accumulating flavor complexity with gradual increases in sugar levels. Harvest began in mid-September, right on time.
PRODUCTION NOTES:
Harvest began in mid-September before daybreak to ensure grapes remained cool. Grapes were delivered to the winery, destemmed, pressed and pumped into a stainless-steel tank to begin a 25-day fermentation. During fermentation temperatures and sugars are checked 3 times a day, and we slowly raise the temperature from the initial 40 degrees to turn sugar into alcohol. After 25 days in steel tanks, wine is pumped into American Oak barrels to age and develop for 12 months before bottling.
TASTING NOTES:
The 2018 chardonnay opens with aromas of tropical fruit and stone fruit like peach and pear. On the palate pineapple, green apple, pear, light floral notes; a bit of spice and light oak overtones give way to a creamy finish. This wine has medium body and medium acidity. Best served at cellar temperature.
FOOD PAIRNINGS:
Pairs well with sweet potatoes and foods that are caramelized from roasting or grilling. Quite delicious with light pasta dishes and seafood.
Retail Price: $34.00
Case Price (12 bottles): $408.00
Club Member Price: $28.90
Club Member Case Price (12 bottles): $346.80
Join the Elkhorn Peak Wine Club and enjoy savings on Elkhorn Peak purchases! Sign up here.