2019 Rose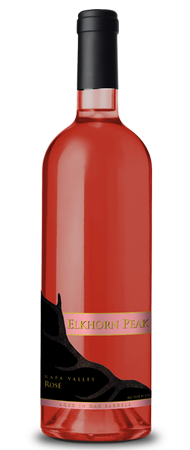 COMPOSITION: 90% Chardonnay, 10% Pinot Noir
APPELLATION: Napa Valley Pinot Noir and Chardonnay
TA: 5.83 g/L
pH: 3.55
ALCOHOL: 14.4%
PRODUCTION: 55 cases
WINEMAKER NOTES:
True to our house style, this wine is fruit-forward, fermented to dry, with balanced acidity and medium-body.
TASTING NOTES:
On the nose this charming wine opens with strawberries, cherries, juicy pear and soft ripened stone fruit. On the palate bright, ripe fruit along with creamy vanilla and spices. Our rosé finishes with playful notes of tree-ripened citrus, apple and even a hint of tropical banana. Quite a fabulous and fun wine! Serve chilled.
FOOD PAIRINGS:
Naturally, this wine pairs spectacularly with ripe red strawberries. Pairs beautifully with lighter fare, such as summer salads, great with watermelon salad. Exceptional with grilled fish tacos. For cheeses, try with goat cheese or other soft, creamy cheeses.
Retail Price: $27.00
Case Price (12 bottles): $324.00
Club Member Price: $22.95
Club Member Case Price (12 bottles): $275.40
Join the Elkhorn Peak Wine Club and enjoy savings on Elkhorn Peak purchases! Sign up here.