2022 Rosé of Cabernet Sauvignon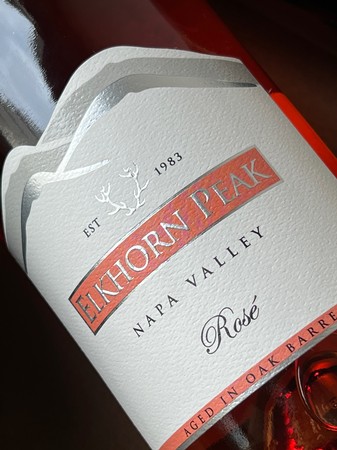 COMPOSITION: 100% Cabernet Sauvignon
APPELLATION: Napa Valley
ALCOHOL: 12.77%
PRODUCTION: 50 cases
WINEMAKER NOTES:
Grapes were harvested early and fermented slowly in a stainless steel tank. The goal is to produce a playful yet complex wine that's both easy drinking and crisp and refreshing. This wine is bone-dry, with layers of ripe red berries and complemented by hints of citrus and a touch of minerality. Enjoy chilled.
TASTING NOTES:
This wine is pale pink in color. On the nose strawberries, citrus and light floral notes. The palate is bright and tangy, with flavors of tart green apple, strawberry and a hint of minerality in the form of saline (salty, ocean air); a nod to this vineyard's proximity to the ocean and the maritime influence. The finish is short with playful notes of ripe citrus. Quite a fabulous and fun wine! Serve chilled.
FOOD PAIRINGS:
Naturally, this wine pairs spectacularly with seafood. Try with raw oysters or pan seared fish. Exceptional with grilled fish tacos. Delicious with strawberries and goat cheese. Pairs beautifully with lighter fare, such as summer salads.
Retail Price: $27.00
Case Price (12 bottles): $324.00
Club Member Price: $22.95
Club Member Case Price (12 bottles): $275.40
Join the Elkhorn Peak Wine Club and enjoy savings on Elkhorn Peak purchases! Sign up here.
Product Reviews