Chocolate Truffles - 5-piece box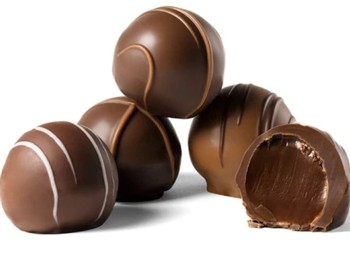 Back by popular demand! We've worked with Anette's Chocolates, a small, local chocolatier to design a very special, one-of-a-kind treat: Elkhorn Peak Estate Grown Pinot Noir infused truffles. Each five-piece box contains an assortment of truffles made with locally sourced ingredients, including our 2018 Estate Grown Pinot Noir. Sealed with festive Elkhorn Peak labeling. A sweet treat anyone will love.
Enjoy $5 flat rate shipping on all merchandise purchases - includes complimentary gift wrapping!
Product Reviews